Frequently Asked Questions
Why did you choose to raise Non-GMO instead of all organic?
---
When we were dreaming up our operation we wanted to be a certified organic farm. As we got further in the planning process, we found that certified organic is a very expensive label that doesn't always equal a quality product. Most organic feeds have corn and soy in them which are inflammatory to our animals. This inflammation then transfers to us as consumers. So, instead of being certified organic, we use organic-minded practices but feed a certified Non-GMO feed instead. Our feed comes from Tucker Milling and does not have any fillers, additives, or chemicals. Just pure ingredients with added minerals and oils to maintain animal health.
---
If your meat is fresh why is it frozen?
---
Grocery stores have done a great job of convincing us that thawed meat equals fresh meat. In reality, the meat in the grocery store was processed weeks before it made it to the cooler. Our meat is processed and frozen within minutes of being packaged, ensuring that it maintains its highest nutrient value.
---
Why does your meat taste so good? What do you do different?
---
There are so many things that go in to producing a flavorful product! The first difference in our farm versus others is the breed of hogs we raise. Tamworths are a lean heritage breed, meaning that they take longer to grow and don't get as fatty as a commercial hog. This extra time allows for more marbling of the meat, which increases the flavor profile. We also pasture raise and supplement with a high quality feed. This ensures that our meats get all the added minerals from the earth and never contain filler grains that don't increase nutrient value. You are what you eat, eats!
---
How did you decide on your name?
---
When we decided that we wanted to make our farming dreams a reality we immediately began praying for guidance. One night Ahna stumbled upon the verse Deuteronomy 28:11, which quickly became the focus of our operation. A few weeks later during Sunday morning church service the name of our future farm was revealed to us through the chorus of a hymn. That day everything fell in to place and Alleluia Acres was born.
---
Do you sell individual cuts of meat like in a grocery store?
---
Yes! We sell individual cuts of meat while supplies last. You can purchase our cuts directly from the farm year round or at the Alabaster Farmers Market each summer.
---
Do you sell meat wholesale?
---
We do not sell individual cuts at wholesale prices. However we do offer pork shares of half and whole hogs at a wholesale price.
---
Do you ship your products?
---
Unfortunately we do not offer shipping at this time. You can find us at the Alabaster Farmers Market during market season or pick up orders on the farm year round.
---
Where do you get the animals that you raise for meat?
---
All of our animals are born right here on the farm; we never outsource our meat from other farms or livestock auctions. Having a clean product is important to us, which is why we raise everything ourselves from our own stock.
---
Can I visit the farm for a tour?
---
For the safety of our customers and our animals farm tours are not allowed at this time. You are more than welcome to view our pastures from the comfort of our farm store porch while picking up your pre-order!
---
Does your meat contain any chemicals or additives?
---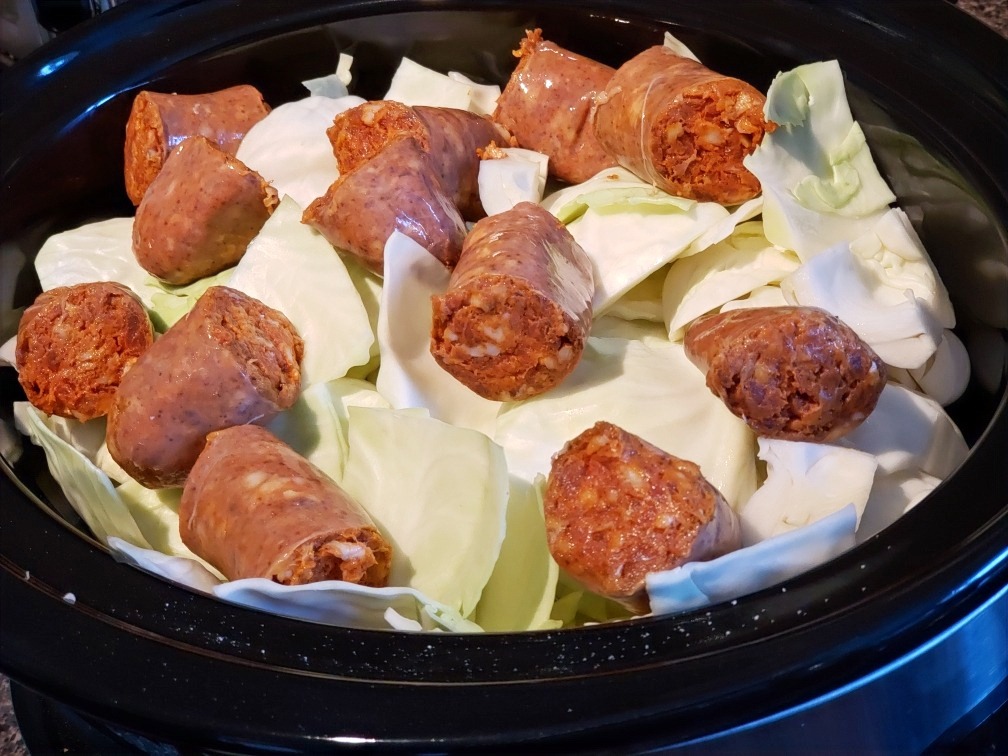 Never. We do not use any vaccines, chemical wormers, antibiotics, or growth hormones on any of our livestock. To maintain our clean practices our processor cures our meats without nitrates or nitrites and never uses BHT or MSG in our sausage.
---
---